This post may contain affiliate links, read our
Disclosure Policy
for more information.
10 pregnancy myths that will make you go hmmm…
Should you be doing this?
You shouldn't be doing that!
Is this safe?
Is that safe?
There is complete chaos in every direction when it comes to pregnancy.
You can ask one pregnancy question and you will get 10 different answers. These pregnancy myths just make things even harder to decipher.
Let's take a look at some of these pregnancy myths and see if there is any truth behind them.
***Please note that this site uses affiliate links if you would like to read the legal stuff you can find it here
PREGNANCY MYTH #1
YOU'RE EATING FOR 2 NOW
Now you are pregnant with another life growing inside you, you are technically two people. That must mean you have to eat for two, right?
I'm sure you've heard the statement over and over again about new moms having to eat for two.
Do you have that one person around you that is always trying to add extra food onto your plate just because you are pregnant?
They are well-meaning really.
Let's dig a little bit deeper and see if you really do have to eat for 2 during pregnancy?
The truth is that when you are pregnant you only need to consume an extra 300 calories a day.
Whilst you may feel slightly more hungry now that you are pregnant, don't make the mistake of thinking that you need to double up on your food intake.
Some women can become slightly deficient in areas and therefore may need to consume extra foods for the nutrients but that's the only reason.
They may need to work on a better diet and have to eat specific things in order to combat the deficiency.
The only thing that will happen to you if you decide to double up on food is that you will put on a whole lot of extra weight.
Weight that you probably don't want and will be difficult to shift later on.
PREGNANCY MYTH #2
STRANGE CRAVINGS
You'll get all kinds of strange cravings; pickled onions with ketchup, ice cream and rice or chocolate covered chips. Hands up if you've heard of strange cravings?
Before I got pregnant myself I would probably believe such things were true.
Now after having had 4 children, I can wholeheartedly say I've never had anything as unusual as any of the foods listed above.
The worst thing I've ever experienced in my own pregnancy is eating an excessive amount of mangoes or only being able to stomach potatoes.
Whilst a lot of women may experience cravings for a particular type of food it's very unlikely that the craving will involve a strange mix of foods blended together.
Related Posts
PREGNANCY MYTH #3
GENDER IS BASED ON THE SHAPE OF YOUR STOMACH
Once your pregnancy begins to show people will begin trying to guess if you are having a boy or a girl.
If you are carrying your child in a particular way then it means that you are having a boy.
Depending on if you are carrying higher or lower, more around your sides it means you are carrying a girl.
The above sentence doesn't really make a lot of sense and that is because the method doesn't really make a lot of sense.
People always switch the higher or lower part around.
The truth is that the shape of your belly will depend on which way your baby is lying at the time.
If you really want to determine the sex of your baby then it is advisable to take an ultrasound scan. Be warned though there is still a margin of inaccuracy in these.
PREGNANCY MYTHS #4
PREGNANCY WILL MAKE YOU FEEL GREAT
Now, I'm not going to fully shut this myth down but I will say that this does not apply to A LOT of women.
Yes, I am generally happy when I get pregnant but I don't enjoy all aspects of the pregnancy.
I feel unlike myself, tired all the time and quite frumpy (if that's even a real word).
Personally speaking, when I am pregnant I am generally unavailable to everyone because I'm not myself.
Yes, there is such a thing as being happy or glad to be pregnant but that doesn't automatically mean that you will enjoy all aspects of pregnancy.
PREGNANCY MYTHS #5
MORNING SICKNESS ONLY HAPPENS IN THE MORNING
According to these myths on pregnancy morning sickness only occurs during the morning. So for the other 18 hours of the day you are good to go.
This is awesome except it's not true.
The term morning sickness which is wrongfully coined can actually occur at any time of the day and can even last for the whole day.
For the unlucky few, they get to experience hyperemesis gravidarum which is very similar to morning sickness except it can last for the whole day and even the whole pregnancy.
PREGNANCY MYTH #6
CREAMS CAN STOP YOU GETTING STRETCH MARKS
If you apply enough cream to your belly then you will most definitely avoid stretch marks.
This is simply not true. Stretch marks can happen depending on a lot of different factors.
If you are thinking that creams will come to your aid then you are very much mistaken (sorry).
Creams can help to some extent but they won't stop stretch marks in their tracks.
PREGNANCY MYTH #7
HEARTBURN MEANS YOUR BABY WILL HAVE LOTS OF HAIR
So there is a little truth in this but not to the extent that some people believe in it.
All of my children have been born with lots of hair but I didn't always get heartburn.
I can only remember 1 pregnancy where the heartburn troubled me to the point of having to go and see the doctor.
I was prescribed Gaviscon.
It was horrible.
I stopped taking it.
A few days later I realized that if I ate in smaller doses and remained as upright as possible the symptoms of heartburn would be much less.
It seemed more likely to be acid reflux to me but then again I'm not a doctor so do with that information what you will.
There is a difference between heartburn and acid reflux.
I guess my point is that just because you get heartburn it does not automatically mean that your baby will have lots of hair.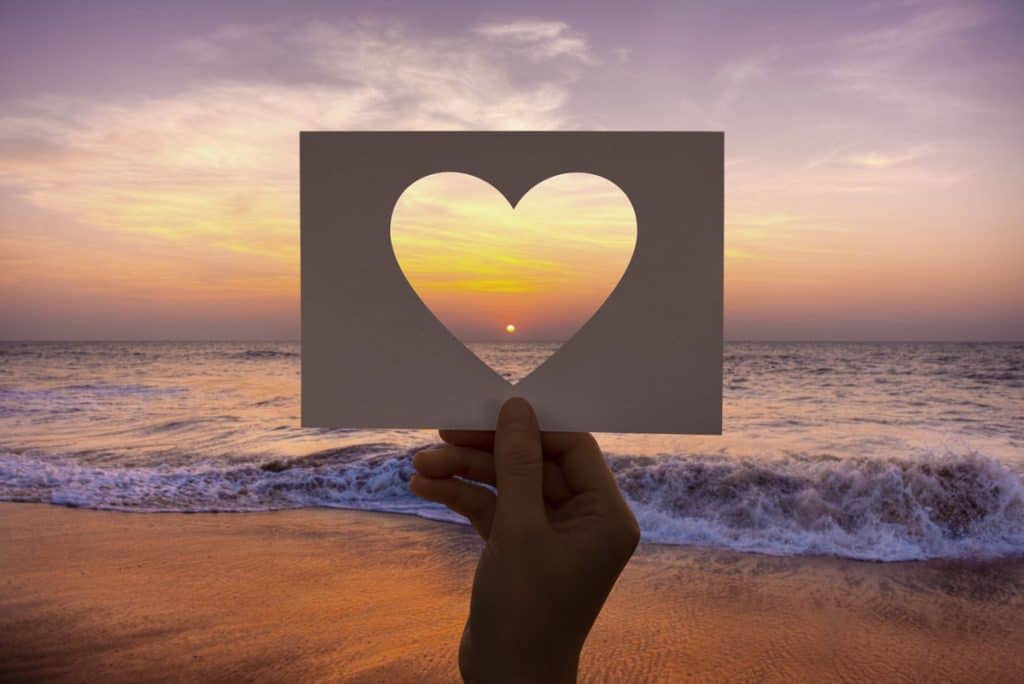 PREGNANCY MYTH #8
YOU CAN'T EXERCISE NOW THAT YOU'RE PREGNANT
Sometimes I wish that this was true then I would have a free pass to be lazy.
Unfortunately, it's not.
In fact, its better for your baby if you remain active. As long as you don't have any complications in your pregnancy it is perfectly fine to remain active.
If (like me) you're not heavily into exercise then you don't want to do a complete 180 and become an avid gym goer overnight.
Instead, start with some gentle exercise like taking a walk or swimming.
Just remain as active as possible without pushing yourself too much.
In effect, you can do the same exercises that you were doing before you became pregnant.
PREGNANCY MYTH #9
YOUR BABY IS JUST A FETUS
This is a bit of a taboo area as some people would like to argue that it is not a baby until it is born or at least until the pregnancy has reached 28 weeks.
I don't see it this way at all, so I guess I'm perhaps all up in my feelings when it comes to this one.
That baby has a heartbeat which means it is alive.
When a person goes into a coma and the machines keep the person alive isn't it still a person?
Anyway, I won't say too much more on this one because I know it can be a touchy subject.
But I will freely admit that this particular point is my opinion.
PREGNANCY MYTH #10
YOUR SKIN WILL GLOW AND YOUR HAIR WILL GROW
This sounds so lovely because pregnancy is a precious time for women.
Let's be real though, not every woman glows during pregnancy.
Without being rude I've seen some women blow up and completely change the way they look when they fall pregnant (not in a particularly good way)
There is immense pressure on women to look like the cover page of every pregnancy magazine on the shelf when they are pregnant.
It's just not the case.
We can't. If we have showered for the day, we have done well.
Some women retain water in their bodies, some break out in spots, some even lose their hair.
This is not a film, we are real women and the truth is that not every woman will glow and grow long hair during pregnancy.
These 10 things are pregnancy myths and we must be aware of them otherwise we can begin to feel like we have somehow failed as women.
That simply is not true.
If you know of any more pregnancy myths, I would love to hear them below. Drop me a comment.
Related posts to pregnancy: